December 26 (Wed)
Jason and I left LA in the morning and drove all the way up to Santa Rosa in Sonoma to see our friends there. With a few break stops, it took us more than 7 hours to finally get to Santa Rosa. I was quite exhausted after the long road trip, but I bet Jason was even more exhausted because he drove the whole time.
We are going to stay with our dear friends, Kyle & Katina for 3 nights in their beautiful wine country home. One of the main purposes of this trip was to do a lot of donabe cooking with Kyle for some development work for the next days. But, for the first night, Kyle made the entire dinner just for us.
Some aromatics were being sautéed in donabe, while the rich lobster and kombu stock was standing by.
Aromatics were combined with some kimch, miso (my 2-year-aged homemade kind) and the strained stock was poured in.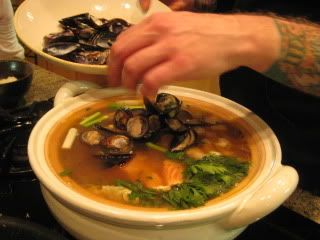 Tons of seafood - lobster, shrimp, salmon belly, clams, and mussels were added, along with tofu and vegetables.
He also made decadent lobster rice with the
double-lid donabe rice cooker, "Kamado-san"
.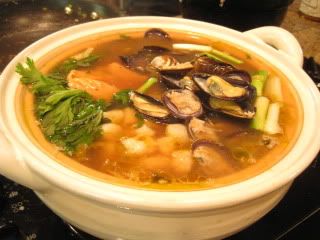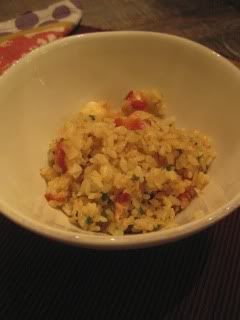 Decadent donabe seafood hot pot and donabe lobster rice.
Heavenly first night dinner in Sonoma.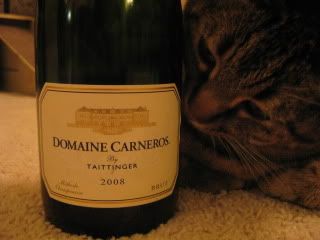 Happy donabe life.