I was invited to dinner at Takahiro & Akiyo's the other night. It's always great to see them and Isako, as they are like my second family. Takahiro made another amazing dinner.
Lightly-grilled eel fillet was so tender.
Kobako-gani! It's a very seasonal female crab from Sea of Japan. Takahiro carefully cooked the whole crab and made the layers of the legs with its roe and eggs inside. It was so fantastic.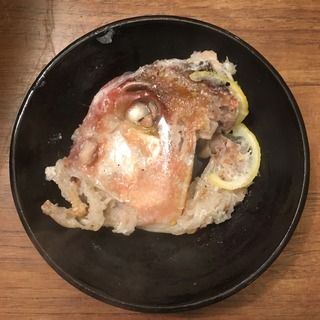 The main course was Shirako Nabe! It was shirako (cod sperm) and ama-dai (tilefish) cooked in a dashi broth with grated shogoin kabu (large turnip from Kyoto). Shirako was so creamy and sweet. Ama-dai was so delicate and I even got a head!
"Shime" (finishing course) was udon noodles! And, the dessert was mango pudding.
What a fantastic dinner with wonderful people.
Happy donabe life.