I arrived in Healdsburg, Sonoma, yesterday. I flew in to SFO then took a shuttle bus to Santa Rosa Airport where Kyle came to pick me up. The traffic from SFO to Santa Rosa was so horrible and it took almost 4 hours! So, when I finally arrived in Healdsburg, it was already evening.
Kyle, Katina, and the team of
Single Thread Farms
have been working so busy for the opening of the restaurant. Kyle took me straight to the restaurant and I was so surprised and happy to see it's finally come together! The last time I was there was in September and the inside was still under construction. But, now, the beautiful kitchen and dining areas are ready. Look at all the donabe in the display!!
Here are hand-carved branding irons ("yaki-in" in Japanese) of Single Thread logo and toiro kitchen's donabe character. These are custom-made by an artisan in Japan, and I finally brought them here. The Single Thread iron will be used for branding their original Japanese-style confectionary ("wagashi") or maybe pancakes?! And, I asked Kyle to hold my donabe-shape iron until my new shop opens, then I want them to make special dora-yaki (Japanese sweet pancakes filled with sweet bean paste) for me! I hope it will not be in the distant future.
After hanging out in the restaurant, we had dinner at
Valette
, right across from Single Thread. Dustin, the owner chef, took such a great care of us and even let us taste his homemade Pinot Noir. So nice!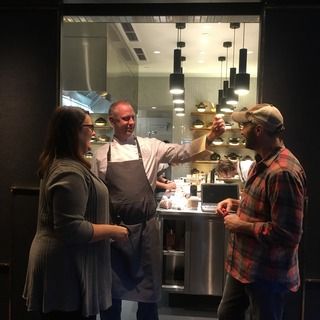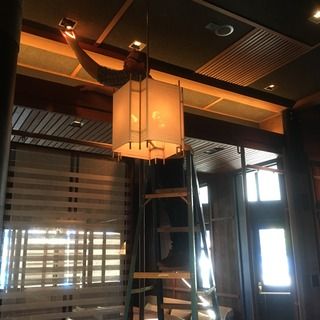 I woke up feeling great, and spend the morning at Single Thread. Today was the final full day before their official "soft" opening tomorrow. So, the chefs and crew were so busy getting everything ready.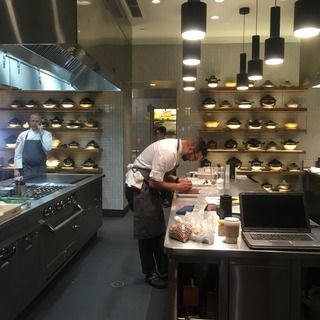 Everybody was so focused.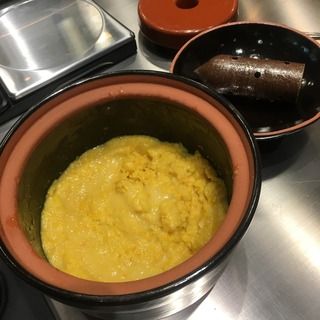 Kyle's homemade yuzu-kosho. So delicious.
I love watching chefs working. They are so cool.
Then, in the afternoon, I walked to
SHED
to do my own prepping for tomorrow's DONABE Cooking Class! Before prepping I enjoyed lunch there. I love SHED.
Beautiful whole roasted chickens from Petaluma. They are not for my class, but it was made by their chef for the restaurant service. They smelled so good. I worked until evening, then walked back to Single Thread.
When I got back to Single Thread, they just finished their family meal before the dress rehearsal, and Kyle made me a bowl and it was waiting for me. It was mabo-don (spicy tofu and meat over rice)! After the long prepping, it totally hit my spot.
So, the dress rehearsal for tomorrow night's first official dinner service began. All the team including the servers were there.
Very serious and detailed rehearsal.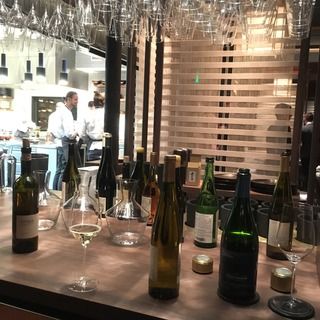 The rehearsal lasted until midnight.
I got to participate in the rehearsal as a test customer to sit down and tasted a few dishes. Lucky role! The dishes were not all the same details as the actual menu for tomorrow, but they were so amazing.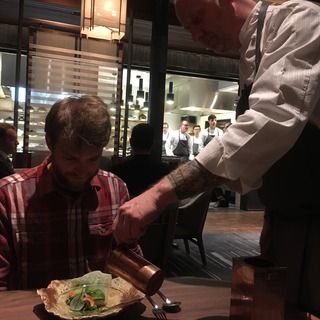 The photographer, Jason, who has been documenting Single Thread's journey to the opening sat down with me and we enjoyed the delicious dishes.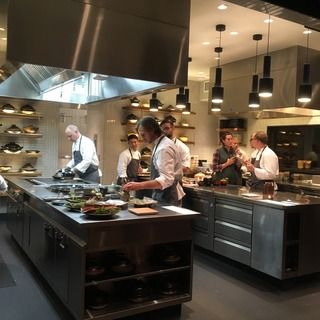 I was so lucky to be at Single Thread with the team on the very important day. So tomorrow, I will actually dine here as a guest. I really can't wait for the experience.