Last Sunday, there was a Japanese food & sake event in LA.
This premium annual event called,
Japanese Food Festival
, is the largest Japanese food event in LA. There were so many premium vendors at this event and the turnout was so great. The venue was completely packed with people who want to taste and learn about wonderful Japanese food and sake!
I was invited to give two nigiri (rice ball) workshops at the main stage.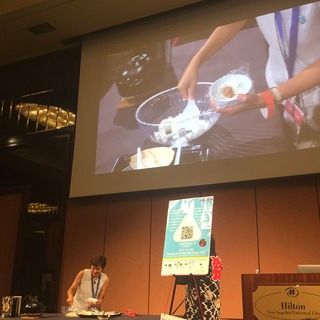 I showed how to make onigiri.
Each session was completely full, and it was so great to see dozens of people make onigiri at the same time and have good time.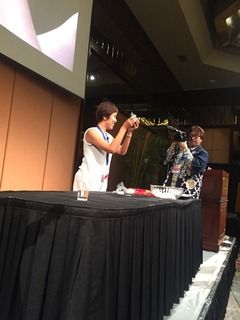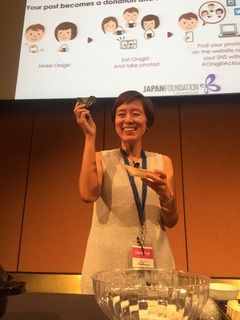 We made onigiri with different fillings...soy-braised kombu, ikura (salmon roe), umeboshi (pickled plum), tuna mayo, and my homemade walnut miso.
I also got to talk about donabe and how donabe can make the real premium quality rice. Onigiri made from donabe rice is simply the best to me.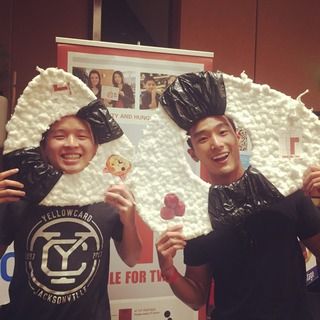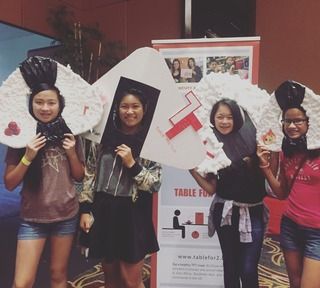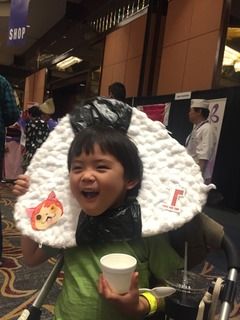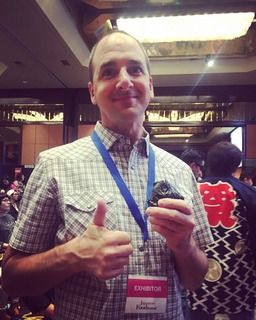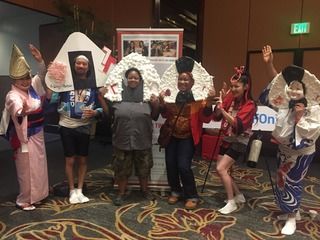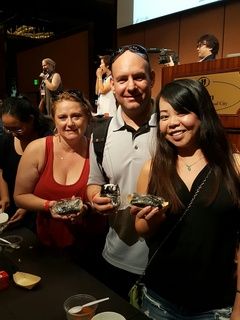 Everybody had a fun time making onigiri...all the happy faces!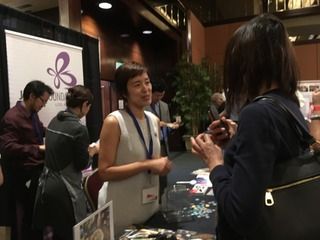 These workshops also had a purpose to promote charity program by
TABLE FOR TWO
to hep the world eat better. My online shop,
toiro kitchen
is a participant of World Food Day Campaign 2016. If you purchase
Kamado-san (3 rice-cup size)
before 11/19, for each purchase, $5 from the proceeds will be donated to TABLE FOR TWO to provide 20 school meals to children in need in East Africa and our local communities in the U.S. We appreciate your participation!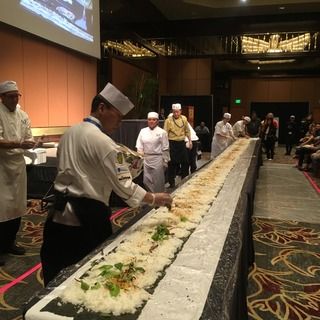 At the main stage, there was also a real fun performance by Chef Andy Matsuda and the team of his Sushi Chef Institute in LA. They made a giant sushi roll!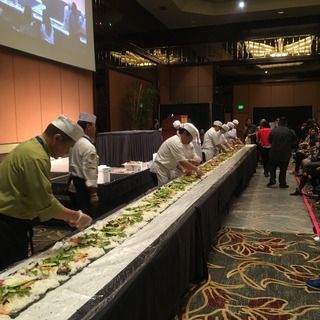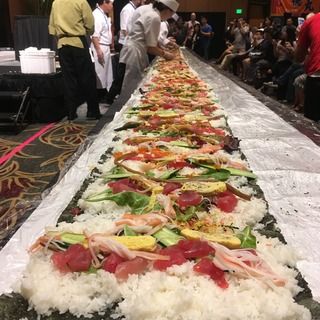 They spread the nori in a very long stretch, then spread the sushi rice and fillings including raw seafood and vegetables.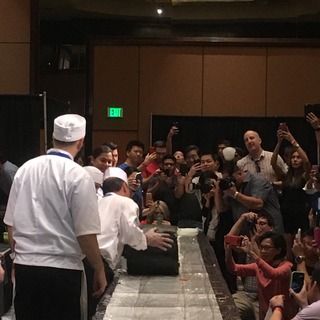 Time to roll.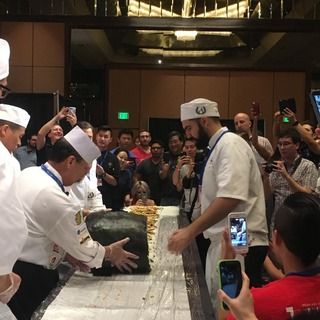 Can they do it?!
They did it! The roll got so huge and it kept falling apart, but they put more nori wraps over to save it.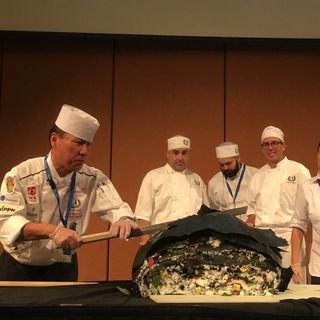 The sushi was then sliced with a long knife (it's for slicing a whole tuna).
Success!
What a fun event. I had a great time!
Happy donabe life.