Whether making a dish for one or "izakaya" style small dish to share, small size donabe is so handy, convenient, and makes my donabe life delightful.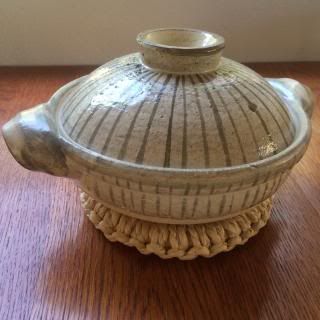 Sweet azuki bean stew with round moch. Makes my body warm and happy in the winter time.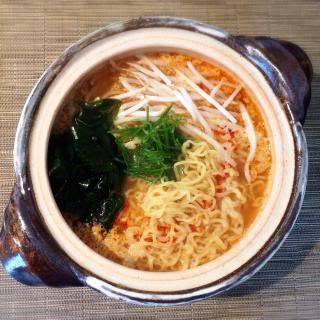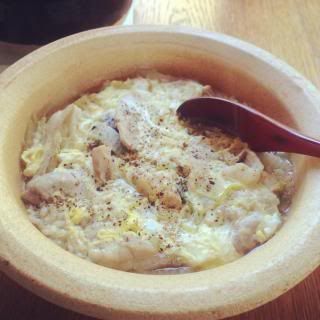 One pot lunch dish for one! Ramen lunch and "ojiya" (soupy porridge) lunch. Both were made with leftover broth from the previous nights donabe hot pot dinners.
When I found "kuwai" (arrowhead) from a market, I made a light simmer of these cute tubers.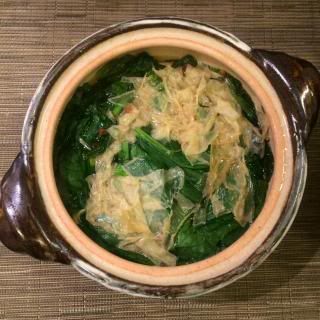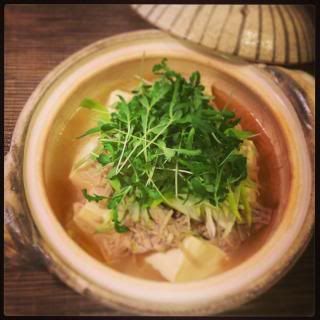 Izakaya-style side dishes...Brussels sprouts (the photo is before they were cooked), yuba (tofu skin) & komatsuna green stew, and simmered tofu and yuzu-kosho flavored ground chicken.
You can find a variety of mini-size donabe at
toiro kithen's website
.
Happy Donabe Life.