I had a lot of leftover vegetables plus house-cured salt pork belly in the fridge.
So, I had an exciting idea what to do with them.
I wanted to steam everything with my
donabe steamer, "Mushi Nabe"!
I just got all the ingredients ready to be steamed, then I prepared different sauces to enjoy the steamed dishes with.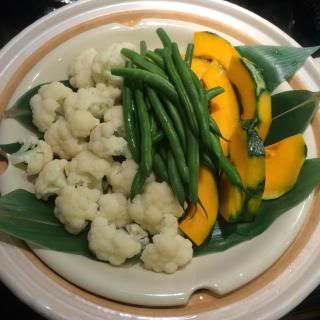 The first course was simple steamed vegetables. I served them with miso-marinated tofu and cream cheese mixture.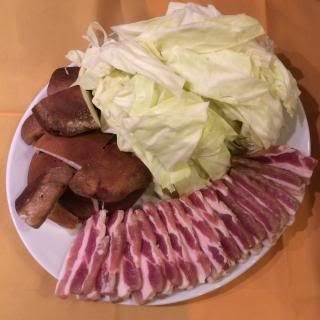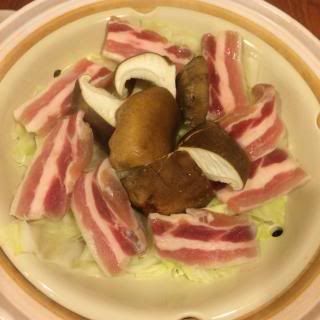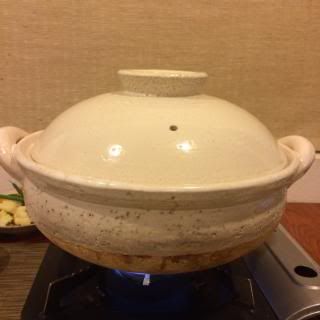 The main course was house-cured salted pork with cabbage and shiitake mushrooms. I served it with ponzu sauce.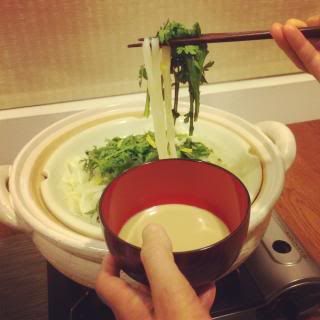 As a "shime" (end of the meal) course, I made steamed udon! It's been one of our favorite "shime" course for steam dinner lately. You just put frozen udon in the donabe, and after a few minutes, the shiny udon is ready! I cooked udon with cabbage and chrysanthemum leaves ("shungiku") and finished with some yuzu zest, so the flavor got totally upgraded. The udon was served with sesame dipping sauce. It was fantastic.
Happy donabe life.