I finally found a good Taiwanese noodle restaurant in LA. The place is called
Noodle King
…the name doesn't sound like a serious place, but I found they do authentic dishes.
Among the noodle dishes I've tried in different Taiwanese restaurants in San Gabriel Valley, their beef noodle was the closest to what I had in Taipei. Wonton in hot oil was very good, too. I also thought their Xhao-long-pao was as good quality as our local Din Tai Fun's. Their Dan Dan Mein (noodle in sesame sauce) was too sweet and too saucy for my taste.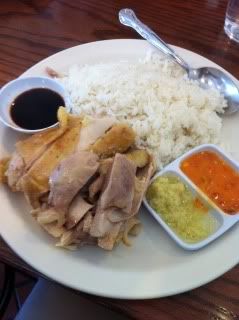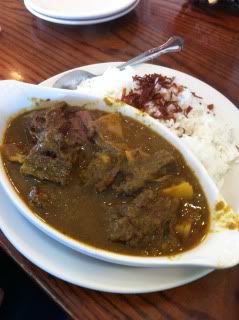 Here's Hainan Chicken Rice from very popular
Savoy Kitchen
. It's just such a nice rustic comfort food. So simple and so nice. Their beef curry (Malaysian style) and shrimp rolls were also very good, too.