Feeling so SHAKALOHA!
Last week, I had a trip to Oahu with 3 friends. We ate, drank, shopped, played, and relaxed during the 5-day stay. It's been a few years since my last visit to Oahu, and I found some new places, too.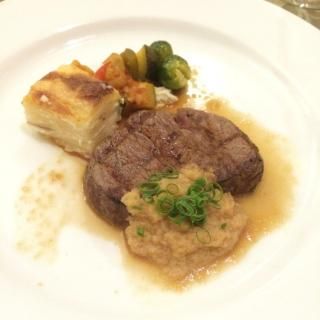 First night, we had dinner at
Cafe Miro
. This place has been around for years and makes me feel nostalgic coming here. The food is consistently good here, and I enjoyed it ver much.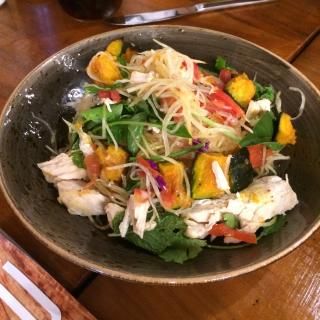 Both Chinatown and Downtown Honolulu is becoming more exciting with new cool shops and restaurants. One of the most popular restaurants in Chinatown is
The Pig and the Lady
. It's a modern Vietnamese restaurant. We got there as soon as they opened for lunch, and soon after the spacious restaurant was packed!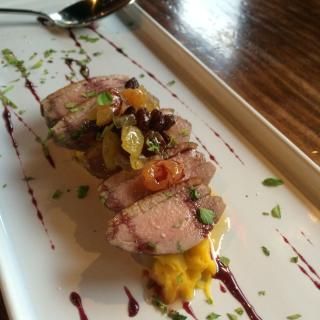 Here is another popular place in Chinatown. It's called
Lucky Belly
. We had a great time dining there. Both the food and service were excellent! Aloha hospitality.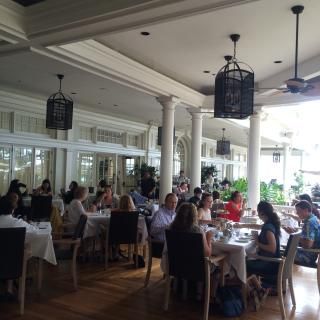 We also hit some very classic places in Waikiki. Lunch at Veranda at
Moana Surfrider
was elegant and nice. And, yes, had some Mai Tai at
Mai Tai Bar at Royal Hawaiian
.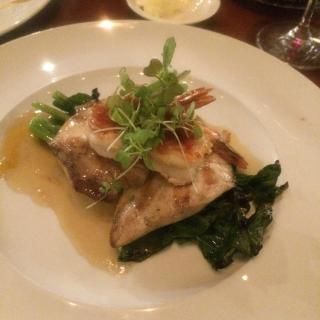 Dinner at
MW Restaurant
was wonderful, too. I loved my Kanpachi dish. And, another fun place (I didn't get to take photos...) was
Izakaya Naru
. It's an Okinawan izakaya, so there are many classic Okinawa-style dishes (lots of pork belly!) and other dishes. They have a good Okinawa awamori shochu (Okinawa-style spirit), too.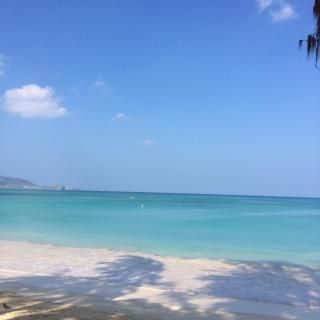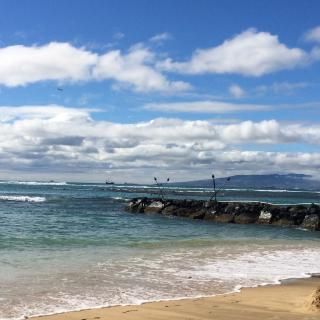 Some beach time.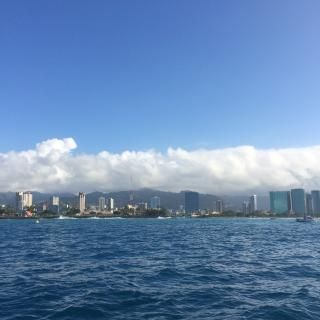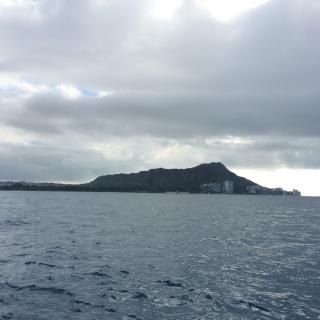 Cruising.
On Saturday, we went to a farmers market at KCC. This is the largest one in Oahu and the venue was so crowded both locals and tourists. I got some fresh macadamia nuts, etc.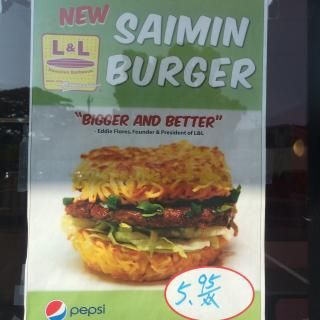 I found this poster at a shopping center. There is such a thing as Saimin Burger...Really?!
Something really amazing happened in this trip. On one morning, while I was jogging near Diamond Head, I immediately recognized another jogger who quickly passed me by from the other direction...it was Haruki Murakami, an internationally renowned author, whom I have been admiring since I was a low teenager! In the same afternoon, I got news that the donabe cookbook manuscript I've worked so hard on the past so many months was officially accepted by the publisher. So, I feel the encounter was a good luck sign!! Mahalo.