Dominican Cocina
We took a cultural tour of Dominican Republic one day. I was really excited about seeing and learning a little about Dominican people's lives.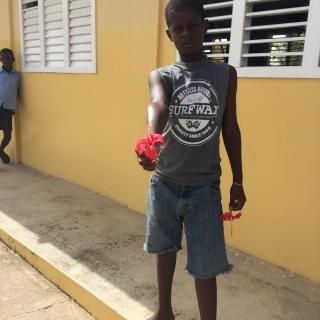 We drove to a small village in a mountain to a local elementary school. It's summer vacation time and they were having a summer school. The kids were very sweet. A boy gave me a flower.
Dominican Republic is the third largest coffee growing country of the world (#1 is Columbia and #2 is Brazil). A family grower of coffee and cacao welcomed us at their property. Dominican Republic is also famous for its premium chocolate and cocoa. The owner, Peppy, and his family live in a traditional Dominican-style house. His wife and daughter were busy in the kitchen to prepare lunch.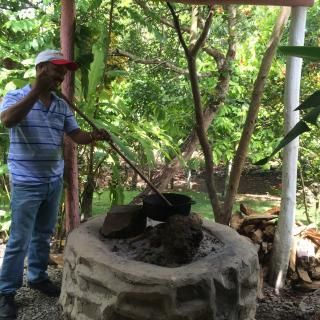 We learned about traditional coffee and cacao making. Peppy showed us how to roast coffee. The freshly roasted, ground, and brewed coffee tasted incredible.
Peppy broke the freshly harvest cacao from the tree and broke it to let us taste the fresh cacao fruits. I was told not to chew on it but just suck. It was quite sweet with a soft tartness. So nice. Then, he ground the dry cacao fruit (beans) to let us taste. We also tasted hot cocoa made from the freshly ground cocoa. I must say it was the best hot cocoa I've ever tasted!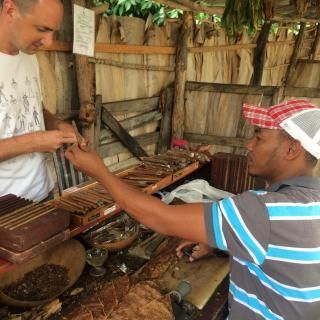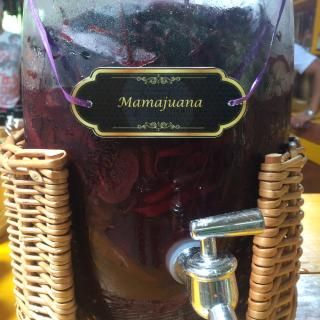 We also visited a cigar maker. Dominican cigar is also very famous. This artisan maker rolls about 250 cigars a day, all by himself! Jason bought several cigars (including flavored cigars). In their property, I also tasted Mamajuana, which is a traditional Dominican drink, made from Dominican rum, red wine, honey, and herbs. Very exotic and nice.
For lunch, we enjoyed Dominican BBQ and fried chicken. So good!
After lunch, we visited a beach which is popular among locals (so you don't see other tourists). The ocean was so calm and gorgeous. I enjoyed swimming for a while. It was also entertaining to see some local boys practicing acrobatic dancing. They were very good!
It was such a fun and wonderful tour, that made me love this country more and more.