View from our room in Punta Cana, Dominican Republic
Jason and I started our summer vacation. This year, our destination is Dominican Republic. It's our first time to visit there and we are very excited about it. We have been to Yucatan Peninsula of Mexico past years, so we decided to change a bit and picked this country.
From LA, we flew to Washington DC for a connecting flight, and it was about 3 hours from DC. It's quite far away! I caught a cold a few days earlier, so I was under the weather during the travel. But, I tried my best to just beat it.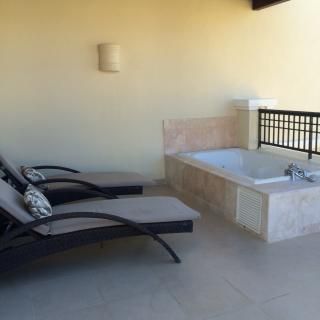 We finally got to Punta Cana of Dominican Republic. Our private pick-up took us to our resort from the airport. The weather was gorgeous. We checked in and got to our room. Our room was so gorgeous! We got a ocean front room with a huge balcony with a large jacuzzi, overlooking the ocean. It's going to be our home for the next 8 days.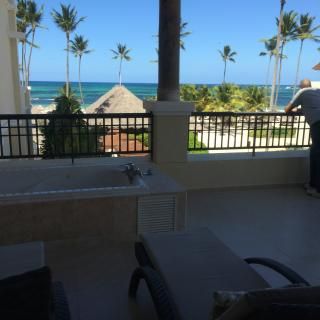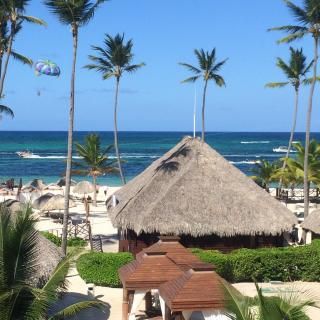 We were admiring the view from our room.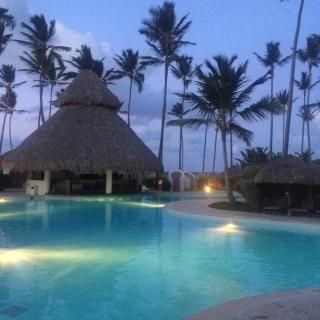 Beautiful white sand beach and aqua blue ocean. When we got back to our room after a short walk on the beach, there was a cute surprise from the concierge waiting.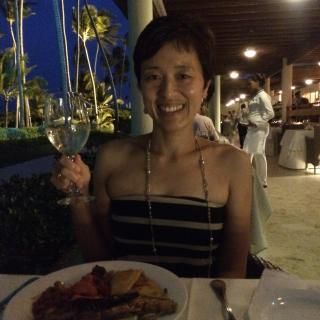 The next day, we had Dominican style breakfast, with grilled eggs, sausage, bacon, and mashed green plantain. It was very good. I was still not recovering from sickness, so after breakfast, I spent most of the day in the balcony just resting and also writing for the donabe cookbook. Jason had some activities in the ocean and got a lot of tan already. For dinner, I was feeling a little better, so we had a nice Dominican-style dinner by the beach, finished with rum coffee (flambé at table). I hope I can beat the cold quickly and enjoy the ocean soon.