Brown rice and white rice by Tamaki Farms
I am so excited to announce that the premium Japanese short grain rice, grown in Uruguay, by two Japanese rice masters, Ichiro Tamaki & Mori Onodera (Tamaki Farms), is now available to ship nationwide in the US!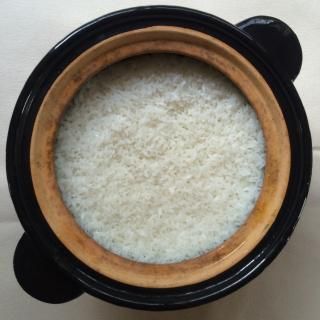 Perfect rice to cook in our
double-lid donabe rice cooker, Kamado-san!
This short grain rice variety is a type of Koshishikari, a premium Japanese variety, and this rice is made by the venture of Michelin-awarded sushi chef,
Morihiro "Mori" Onodera
(formerly the owner/ chef of Mori Sushi in Los Angeles, CA), partnered with
Ichiro Tamaki
, renowned rice expert and farmer. They found Uruguay's terroir is similar to Japan's rice growing regions, and more ideal to grow Japanese premium short grain variety than in California. This is the 2014 harvest, and it's the first time for their rice to be available directly to consumers nationwide.
Their first harvest in Uruguay was in May of 2013, and the quality and flavor of the rice has exceeded their expectations. The moisture retention and texture of each grain is superb, due to the ideal climate and water supply in Uruguay, in addition to the excellent quality of the seed they are using. This premium Japanese short grain rice from Uruguay becomes perfectly chewy in texture and has subtle sweetnes in flavor.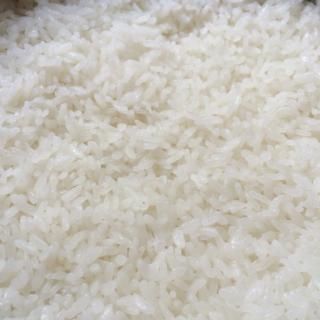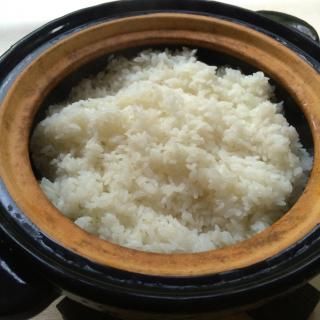 Seriously, look how shiny each grain is cooked in Kamado-san! I hope you will enjoy the ultimate rice experience with this rice and Kamado-san.
2014 Premium Japanese Short Grain Rice by Tamaki Farms is available at
toiro kitchen's website
.
Happy donabe life.